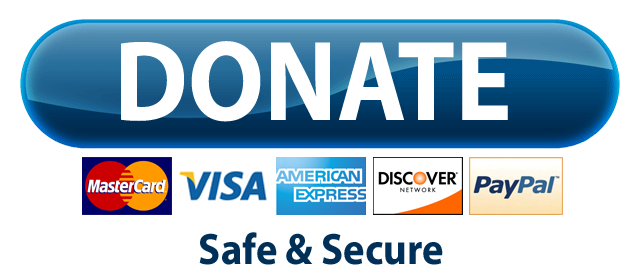 Based in Springdale, Arkansas, Building Bridges Inc is a (501c tax-deductible) not-for-profit organization & network that provides support & guidance to families & youth in need.
Our network currently supports all of Northwest Arkansas.
If you would like support for your school system,
Contact Us
directly.
Mission Statement:
To provide young adults who may be challenged with a difficult situation, or family circumstance; with access to support options for self-growth, life skills and leadership skills. To fundamentally "Bridge the Gap" between a difficult situation and a successful start to adult life.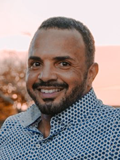 Derek Van Voast
Founder & CEO
Derek Van Voast was born bi-racial into extreme poverty in DeQueen, Arkansas. Derek struggled with school due to undiagnosed learning disabilities that followed him into adulthood. Athletics was the only field he felt he could excel in. Despite the disadvantages and adversities throughout his life, Derek became a University of Arkansas cornerback and wide receiver in the late 1990's and early 2000's.

Through this wonderful opportunity Derek learned the value of hard work, and used his interpersonal skills to advance himself and grow a team member, coach, leader and person. He is currently the CEO of two startup companies in Northwest Arkansas, and was inducted into the 2007 class for the 2007 MLFN Hall of Fame. Derek has coached High School football and track in Northwest Arkansas for 10 years, and has been a part of nine (9) state championships in the last 10 years.

Derek is currently building relationships with school districts and sponsors throughout Northwest Arkansas to gain donations, and grow the Building Bridges support network. He is committed to changing the lives of disadvantaged youth of all races and backgrounds, by helping them develop life skills and mentoring them throughout their High School or even College years.



Amie Glass
CFO
Amie Glass (University of Arkansas; John Brown University) is devoted to social work. Keith and Amie have been married for 30 years, have 2 adult children and one grandson. Amie works for Journey to Independence, Inc. They live and work in Fayetteville, Arkansas. Established in 1998, the Keith Glass CPA firm has been serving clients throughout Northwest Arkansas, Oklahoma, and Missouri for nearly 20 years. Their mission is to have a partnership with their clients and develop a financial strategy for their current viability and long-term goals.

With over 80 years of combined experience, Keith Glass CPA accounting and tax professionals have experience serving clients in all industries and organization types. They are experienced in tax strategy, financial and estate planning, payroll, and entity selection. They also provide QuickBooks and Sage consulting and training services. By combining their experience, expertise, and dedication to excellence, each client received a professional and personalized experience. The lessons learned through life and business carry over to non-profit and community, family and individual support.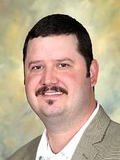 Alan Spivey
COO

Alan Spivey is a lifelong resident of Pea Ridge, Arkansas with over 25 years of design, marketing and business management experience. 18 of those years have been spent with Fortune 500 companies, as well as a variety of international corporations, small businesses and non-profits throughout a number of industries.

Alan is currently the Northwest Arkansas Relationship Manager (2013 to present) for TrainingPros, primarily supporting Walmart and other large corporations with Training and Development consultation. He currently provides Building Bridges with operational, marketing, creative, social media and website support.



What We Do
After a short evaluation process with a Building Bridges Case Worker, we will connect the family or child with the appropriate support team or teams.
During the time a child is a part of the Building Bridges program, we will provide nourishing food,
meal plans
, hygiene products & more to supplement the educational, musical, athletic or professional pursuits of that specific child.
Building Bridges Inc team members & volunteers, sponsors, affiliates, local charities, food banks, churches & other organizations all work together to ensure every child has the support system, nutrition, and opportunities available to succeed.
If you are in need of specific items, contact our support team directly by
Phone
,
Email
, or on our
Contact Us
page and we'll be happy to help you in any way we can.
Building Bridges – 7 Steps to Success!
Step 1
– Identify & evaluate a youth or family in need.
Step 2
– Discuss the opportunities or obstacles the youth or their family is experiencing.
Step 3
– Introduce the youth or their family to the appropriate support team or teams.
Step 4
– Provide Food & Nutrition Plan Support as needed.
Step 5
– Create a Road Map w/ our team for daily & long-term success, in daily life & in school.
Step 6
– Identify professional goals with our support team that are achievable.
Step 7
– Create a life plan to address those goals.