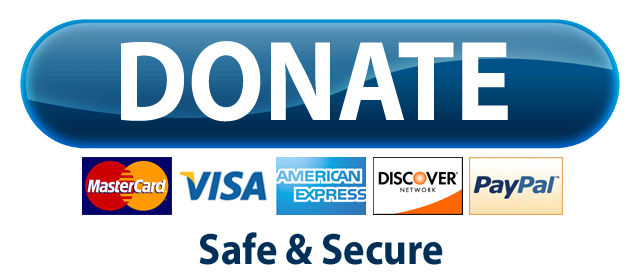 Based in Springdale, Arkansas, Building Bridges Inc is a (501c tax-deductible) not-for-profit organization & network that provides support & guidance to families & youth in need.
Our network currently supports all of Northwest Arkansas.
If you would like support for your school system,
Contact Us
directly.
Mission Statement:
To provide young adults who may be challenged with a difficult situation, or family circumstance; with access to support options for self-growth, life skills and leadership skills. To fundamentally "Bridge the Gap" between a difficult situation and a successful start to adult life.
Building Bridges Inc: Board of Directors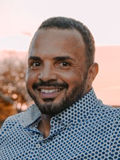 Derek Van Voast
Founder & CEO
Derek Van Voast was born bi-racial into extreme poverty in DeQueen, Arkansas. Derek struggled with school due to undiagnosed learning disabilities that followed him into adulthood. Athletics was the only field he felt he could excel in. Despite the disadvantages and adversities throughout his life, Derek became a University of Arkansas cornerback and wide receiver in the late 1990's and early 2000's.

Through this wonderful opportunity Derek learned the value of hard work, and used his interpersonal skills to advance himself and grow a team member, coach, leader and person. He is currently the CEO of two startup companies in Northwest Arkansas, and was inducted into the 2007 class for the 2007 MLFN Hall of Fame. Derek has coached High School football and track in Northwest Arkansas for 10 years, and has been a part of nine (9) state championships in the last 10 years.

Derek is currently building relationships with school districts and sponsors throughout Northwest Arkansas to gain donations, and grow the Building Bridges support network. He is committed to changing the lives of disadvantaged youth of all races and backgrounds, by helping them develop life skills and mentoring them throughout their High School or even College years.



Amie Glass
CFO
Amie Glass (University of Arkansas; John Brown University) is devoted to social work. Keith and Amie have been married for 30 years, have 2 adult children and one grandson. Amie works for Journey to Independence, Inc. They live and work in Fayetteville, Arkansas. Established in 1998, the Keith Glass CPA firm has been serving clients throughout Northwest Arkansas, Oklahoma, and Missouri for nearly 20 years. Their mission is to have a partnership with their clients and develop a financial strategy for their current viability and long-term goals.

With over 80 years of combined experience, Keith Glass CPA accounting and tax professionals have experience serving clients in all industries and organization types. They are experienced in tax strategy, financial and estate planning, payroll, and entity selection. They also provide QuickBooks and Sage consulting and training services. By combining their experience, expertise, and dedication to excellence, each client received a professional and personalized experience. The lessons learned through life and business carry over to non-profit and community, family and individual support.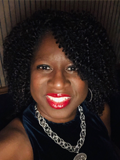 Peggy Boyles
Peggy Boyles earned a B.A. in Communication from the University of Arkansas, Fayetteville, and a Master of Arts in Management and Leadership from Webster University. She is a member of Delta Mu Delta International Honor Society in Business.
Peggy is a charter member of the Northwest Arkansas Area Alumnae Chapter of Delta Sigma Theta Sorority, Inc., where she currently serves as First Vice President, and a former advisor for the Lambda Theta chapter at the U of A, where she pledged in Fall 1989, as the Anchor of Efficacious 14.
She has worked as a fundraiser since 2002, and is currently the Director of Development/fundraiser for Arkansas Support Network, an organization that supports developmentally disabled individuals and their families. Recently, she served as an organizer for all six Annual Barack Obama Saluting Diversity in Education Dinners, as well as helping to organize and present at the 2020 NWA Leading With Excellence Awards dinner. She is a member of the NWA Dr. Martin Luther King, Jr. Council, a member of the NWA Democratic Black Caucus and a member of The Junior League of Northwest Arkansas. She helped organize and participated in the 2015 and 2018 Unity Prayer Breakfasts. Her Big Mama taught her at an early age that everyone has a duty to make his or her community a better place. Her current community and service activities include:
Current:
Member, Northwest Arkansas Democratic Black Caucus
Member, Northwest Arkansas Martin Luther King Jr. Council
Volunteer, Juneteenth
Co-organizer, Teacher Appreciation Banquet
Board Member, Outcomes, Inc.
Member, Junior League of Northwest Arkansas
Hospitality Committee Team Leader, St. James Missionary Baptist Church
Northwest Arkansas Business Journal's 40 Under 40
A+ Life Member, Arkansas Alumni Association
Susan Neyman
Susan Neyman has a passion for serving the needs of others through a twenty-year career in the non-profit field, including experience in fundraising and executive leadership for causes including cancer support, Alzheimer's, ALS, developmental disabilities, and performing arts. She was integral in helping raise over $1B for the University of Arkansas' "Campaign for the 21st Century". She holds BSBA in Business Administration from the University of Arkansas, an MBA from the U of A Walton College of Business, and a doctoral degree in Higher Education Administration, also from University of Arkansas.

Susan hails from northwest Arkansas, where she resides with her husband. She proudly raised three daughters, and a son.. She carves out time to enjoy fly fishing, live theater, bicycling, strength training, repurposing furniture, and cheering on her beloved Arkansas Razorbacks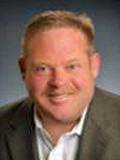 Ron "Rusty" Alexander
Rusty is currently the President of Integrity Automotive, LLC in Bethel Heights, Arkansas. Integrity Automotive, a Veteran owned business, that was born about 8 years ago to address the growing need for service/work vehicles in our area. Integrity mainly focuses on B2B services, supplying our local small businesses with dependable vehicles tailored to their specific requirements.

Rusty has a long history of supporting local organizations and charities and was a founding officer on the board of AMVETS (local chapter).

International Charities: Rusty arrived in Louisiana within 24 hours of Hurricane Katrina in 2005. He was soon placed in charge of ground efforts for Thirst No More, an international charity based in Maryland. His excellent skills of procurement, organization and leadership quickly paid off for the displaced locals dealing with the largest tragedy in recent US history. Quickly, he was responsible for setting up a dozen food distribution centers from Pascagoula to Bourbon Street. These were mainly staffed with local residents to feed local residents, relief workers, and the military. Supply came from all over the US, including FEMA 'rejects' from the FEMA site in Kitter, LA.

Operating under martial law, he coordinated with the US Military and the local police to orchestrate convoys of armed escorts to deliver food to the distribution centers. This effort worked in concert with local law enforcement and other charities like the Red Cross, and the PRC.

Rusty was the only civilian individual with unfettered access to the heavily restricted area. Without government association, he was able to cut through the red tape and get people what they needed to survive. The supply chain was developed using air, land and sea delivery methods to ensure the required volume. This 'out-of-the-box' thinking became essential in overcoming restricted route challenges. At its peak, these food distribution centers were feeding between 8,000 and 22,000 people a day.

United States Navy: Rusty served proudly in the US Navy as a Torpedoman on the USS Pargo SSN 650, a 637 class fast-attack submarine. He served as the LPO of his division and received numerous advancements, letters of accommodations, awards and metals. These include a Presidential Unit Citation, Navy Expeditionary Metal, Meritorious Unit Accommodation, Wartime Service Medal and Arctic Service and Battle Excellence x2.



What We Do
After a short evaluation process with a Building Bridges Case Worker, we will connect the family or child with the appropriate support team or teams.
During the time a child is a part of the Building Bridges program, we will provide nourishing food,
meal plans
, hygiene products & more to supplement the educational, musical, athletic or professional pursuits of that specific child.
Building Bridges Inc team members & volunteers, sponsors, affiliates, local charities, food banks, churches & other organizations all work together to ensure every child has the support system, nutrition, and opportunities available to succeed.
If you are in need of specific items, contact our support team directly by
Phone
,
Email
, or on our
Contact Us
page and we'll be happy to help you in any way we can.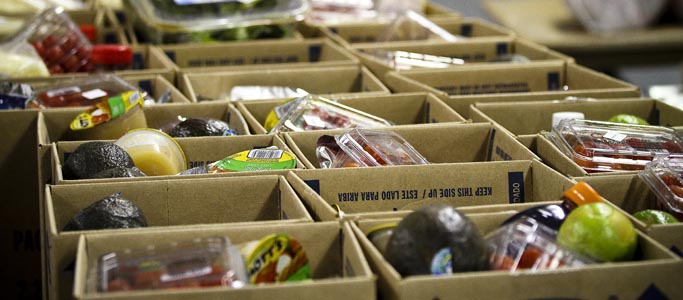 Building Bridges – 7 Steps to Success!
Step 1
– Identify & evaluate a youth or family in need.
Step 2
– Discuss the opportunities or obstacles the youth or their family is experiencing.
Step 3
– Introduce the youth or their family to the appropriate support team or teams.
Step 4
– Provide Food & Nutrition Plan Support as needed.
Step 5
– Create a Road Map w/ our team for daily & long-term success, in daily life & in school.
Step 6
– Identify professional goals with our support team that are achievable.
Step 7
– Create a life plan to address those goals.